Help students focus on school by supporting scholarships, and diversity & inclusion initiatives!
More than 60% of WWU students receive financial aid, but much of it has to be paid back. Across the nation, student loan debt has exceeded credit card debt. You can help the next generation launch their careers without this crippling burden.
Click on the green buttons below to learn more about how you can invest in inclusive success!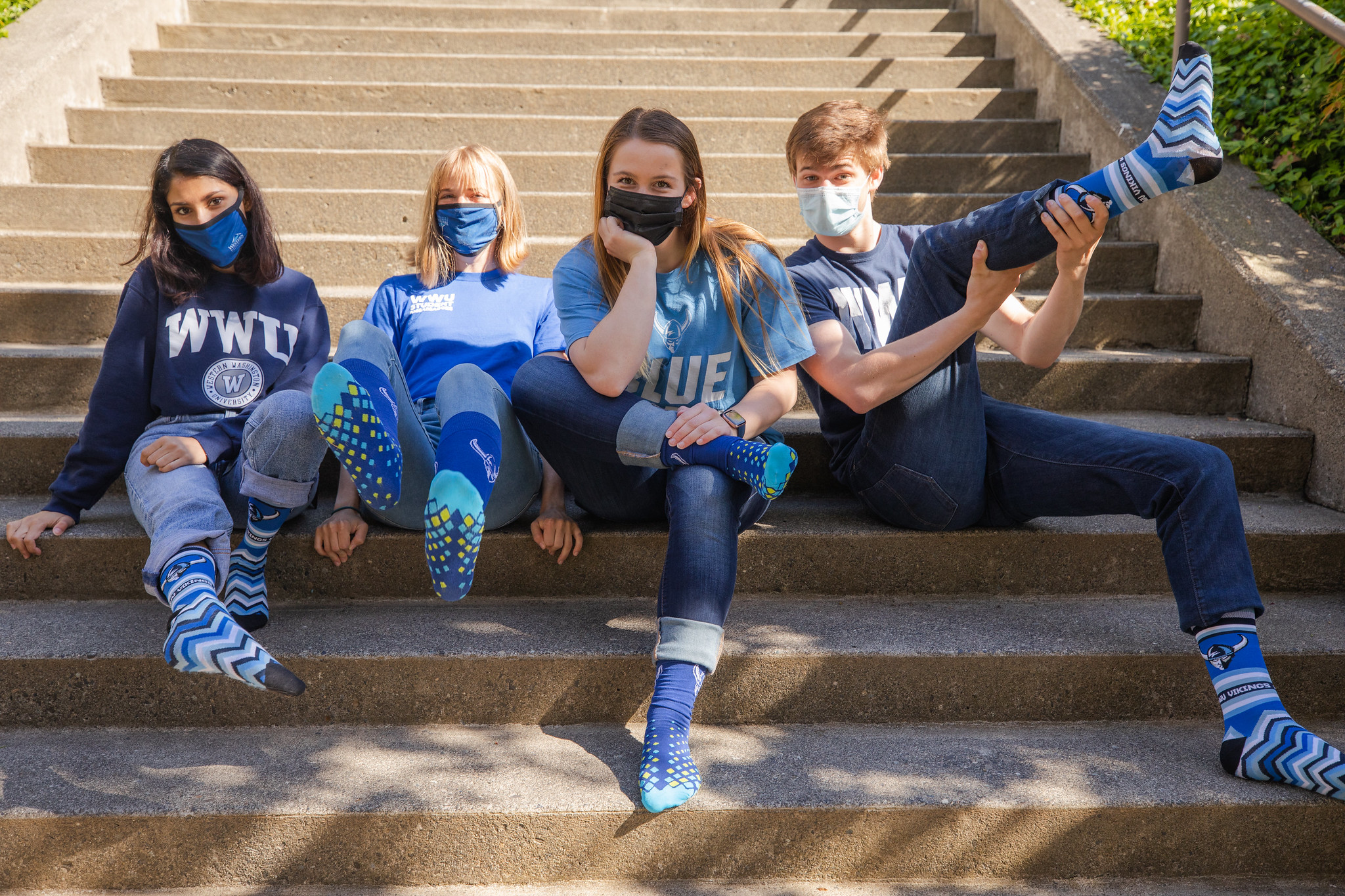 Diversity Scholarships and Initiatives
A number of scholarships and programs have been established to support Western's mission to increase diversity, equity and inclusion on our campus and are presented here as giving options when you click on the Give Now Button. These funds provide the financial support, vote of confidence and resources that students need to feel at home and be able to succeed in college. All students should be able to pursue higher education and experience success both inside and outside of the classroom. 
Western Stands For Racial Equity Fund
The Western Stands for Racial Equity fund will be used to support recruitment and retention scholarships in honor and in memory of those who have faced injustice for generations. These scholarships are an investment in a new generation of young leaders who are poised to take action at the local and national level. 
Associated Students/Ethnic Student Center Scholarship Funds
The ESC is a community that supports historically underrepresented ethnic students and allies by providing a social atmosphere and inclusive environment where we engage in identity exploration and strive for cultural awareness and academic excellence.
These scholarships have been established to increase equity, diversity and inclusion of students from diverse backgrounds to affirm their identity, build community and cultivate leadership.
Asian and Pacific Islander Academic and Leadership Scholarship Endowment
Latina/Latino Academic and Leadership Scholarship Endowment
Native American Academic and Leadership Scholarship Endowment
Martin Luther King Academic and Leadership Scholarship Endowment
*These scholarships are awarded to students based on evidence of cultural or lived experience that will contribute to a diverse, equitable, and inclusive learning environment for all students. 
LGBTQ+ Western Fund
Your gift to LGBTQ+ Western will:
Support programming that advances the visibility, understanding, and celebration of LGBTQ+ people and cultures at Western.
Provide emergency financial assistance to assist LGBTQ+ students in staying enrolled and successful at Western in the event of unanticipated significant economic hardship.
Support Western students, faculty, and staff participation in LGBTQ+ conferences beyond Western that advance leadership development and/or engage queer and trans intellectual and artistic inquiry.
Learning without Borders Scholarship
To help undocumented students with housing, tuition and books.
Undocumented Student Resources Fund
Meets critical needs of undocumented students including housing, transportation, books and tuition.
Womxn of Color Empowerment Scholarship
For students who experience the issues and concerns of women of color and/or who are advocates for women of color.
Disability Studies Steering Committee (DSSC) / Disability Studies and Action Collaborative
Welcome to the Disability Studies and Active Collaborative (DSAC). We were founded at Western Washington University in 2019 by a group of students, faculty, staff, alumni, and members of the local community. We have two major components to our work.
Can't find what you are looking for? 
There are many impactful scholarships and initiatives across campus, including many college or department based funds that you can read more about by clicking on the blue buttons below. 
If you can't find what you are looking for in the list of gift designations when you click on the Give Now button, please click Other and you will be able to write in the name of the scholarship or fund you are looking for. Please contact the WWU Foundation at (360) 650-3027 or giving@wwu.edu with any questions you might have!
---