YOU Make a Difference!
Join us as a #WWUGiveDay Ambassador and share the love!
Sharing our message is key to a successful Give Day for Western and we are counting on you, our Viking alumni, friends, students, parents, faculty, staff and donors to help us spread the word about Give Day! There is no better way to do so than as a Give Day Ambassador!
You can help broaden the reach of our Give Day by emailing, sharing, posting on social media, texting and calling friends and family. All of this will help us support students at Western and build a stronger future for us all. When you sign up you can select specific pages or funds you want to represent and create custom links to direct people to those pages.
In the days leading up to WWU Give Day please encourage your friends, colleagues, family and followers to give to the Western Welcome Scholarship Campaign or your favorite WWU department, club, team or program.

Through your unique Give Day Ambassador link you can track how many donations and supporters you helped generate!
How It Works:
Click on "Sign Up" in the upper right corner of this page to create an account. If you are already signed up, click here to sign in!
Sign in to make custom URLS directing people to specific pages on Give Day and download the Ambassador Toolkit to help give you inspiration and examples.
Share the love by updating your social media profile and posting about Give Day with images from our Media Vision Board
Utilize the #wwugiveday hashtag to pull your posts onto our home page tagboard during Give Day and spread the word!
Encourage your followers to give on Give Day and take advantage of matching funds or to become Social Ambassadors themselves!
You plus two - Try to find two friends, family members or followers to pledge to use your ambassador link on Give Day—and don't forget to make your own gift!


Stay tuned for update emails to help you spread the word.
Win Big for you and students. Students will have greater resources in the coming year thanks to your work. Plus, the top 5 fundraising ambassadors will receive some great prizes including this WWU corn hole set!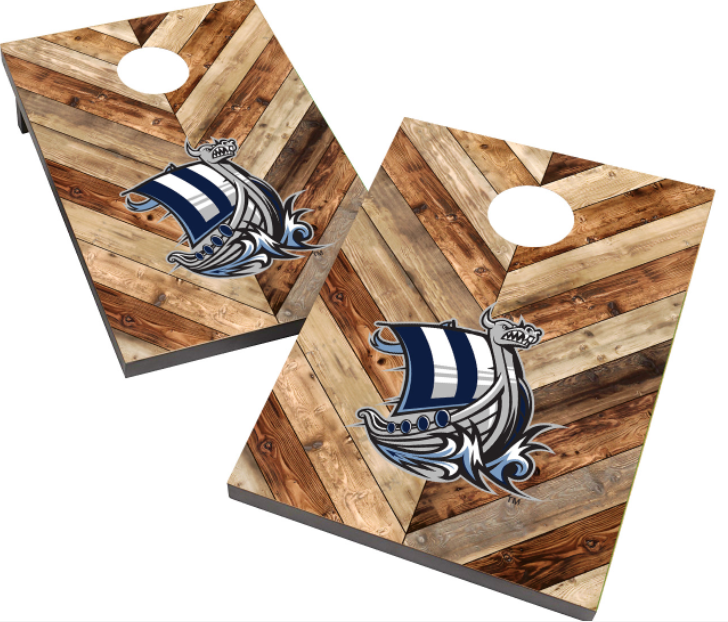 THANK YOU for making an impact on May 26th 2022!
If you have any questions regarding the WWU Give Day Ambassador program please contact Nick at harveyn@wwu.edu